We deliver gorgeous results with our lawn mowing service in McMurray and nearby areas.
The formula for a great looking lawn is simple: the right equipment, proper experience, and scheduled service. We put all three elements to work for commercial and residential clients to deliver lawns they can be proud of.
We offer scheduled lawn mowing services, which include trimming, edging, and blowing in McMurray, Washington, Canonsburg, PA and additional service areas.
---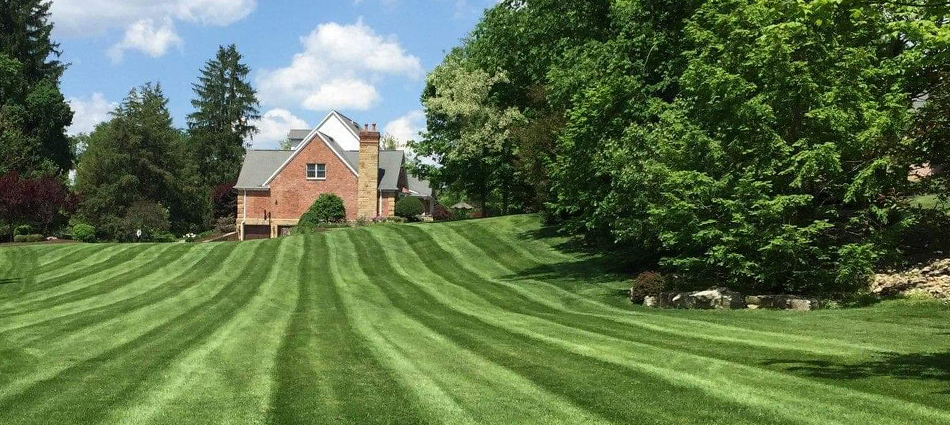 Our Services Include Weekly or Bi-Weekly Mowing During the Growing Season
Regularly scheduled mowing is important for the health of your grass. Keeping blades at the right height allows proper airflow, water, and nutrient enrichment—plus it just looks great! Our team can provide either weekly or bi-weekly mowing service during the growing season, which typically lasts from April through October. During our visits, we will also string-trim, edge, and blow.
We can service any size job; small, large, or in between. We have a massive 60" industrial mower to tackle the most demanding properties, and can scale all the way down to push mowers for smaller areas. We will clear objects before mowing, and switch up our patterns each visit. We will provide one time mows if needed, but the majority of our clients utilize our scheduled mowing service.
---
Lawns Are Mowed According to the One-Third Rule and the Type of Grass
Regardless of your type of grass, it's important to follow the one-third rule, which states that all grass blades should keep the lower third of their leaf surface. If lawns are cut any shorter, the grass won't be able to absorb sunlight and water properly, which can lead to brown patches or worse.
Here is a rundown of the two most common kinds of grass in the area, including the proper mowing technique:
Kentucky Bluegrass should be cut to a height of 1.5" to 3.5" depending upon the specific type.
Tall Fescue should be cut to a height of 3" to 3.5" often with grass clippings left on the surface.
Our team has extensive experience and knows what's best for your type of grass. If you have any questions before we service your lawn, we are happy to answer them.
---
Each Mowing Visit Includes String-Trimming, Edging, & Blowing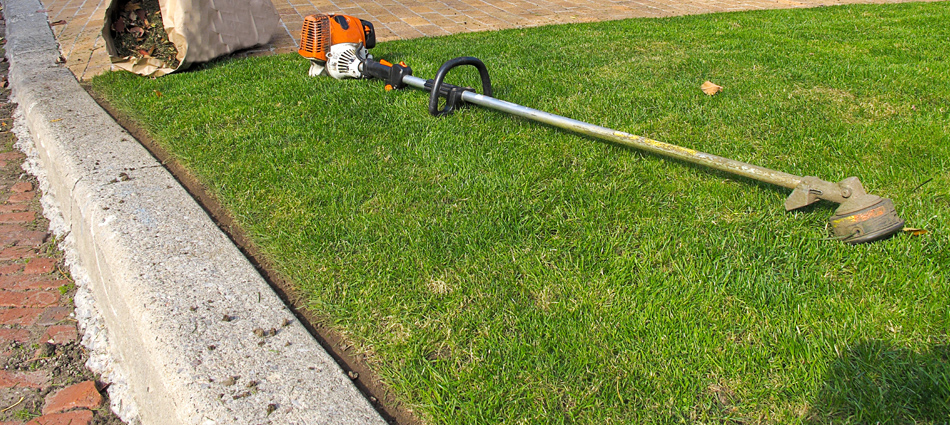 On top of a professional mow, we bring along a variety of power lawn care equipment to put the finishing touches on every job.
On every visit, we also provide:
String Trimming - using a weed-eater, our team keeps areas around fences, structures, and beds clear of overgrowth
Edging - uses a motorized blade to cut a clean line along curb lines, driveways, and walkways
Blowing - power blowers clear debris, leaves, and clippings from lawn and hardscape areas
Occasionally a client has an overgrown area that they want to cut down and clear. When needed, we bring in a 4-wheel drive Kubota tractor with a brush-hogging attachment to get the job done.
---
Call today to reserve a spot on our schedule during the growing season!
At Luke's Lawn Care & Landscaping, the word has spread about our reliable professional services, and our schedule fills up fast during the growing season. Call 724-344-8202 today for prompt, scheduled lawn mowing services in McMurray, Washington, Canonsburg, PA and nearby areas.