We ensure healthy growth with our shrub trimming service in and around McMurray, PA.
Professional care for your shrubs, hedges, and small trees is a worthy investment. Many home and business owners suffer the disappointment of dead and unproductive plants as a result of improper trimming & pruning.
At Luke's Lawn Care & Landscaping, our team has the experience to manage the care and healthy growth of your shrubs in McMurray, Washington, Canonsburg, and additional service areas.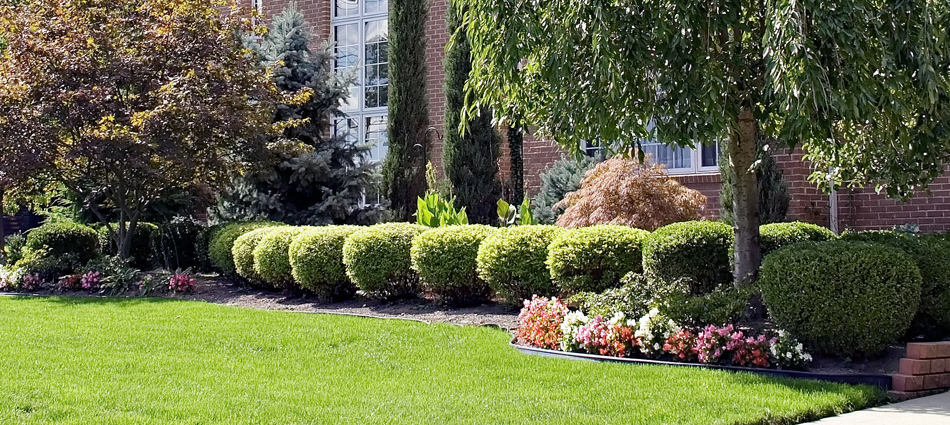 ---
Trimming Maintains Shape & Helps Prevent Plant Disease
Shrubs, trees, and hedges will become misshapen and disheveled if they're left to grow on their own, which leads to the need for proper trimming.
Our team knows exactly which branches to trim to create the ideal look of your plants. Maintaining the shape of hedge lines and rows and removing unhealthy branches allows adequate airflow to the trunk of the plant. Our trimming service also prevents dead branches from falling and becoming a haven for insects.
In addition to the many other benefits of trimming, the service gives our professionals a chance to have a closer look to check for signs of plant disease. Early detection of plant disease and fungal infections allow effective treatments to be applied before it's too late.
We recommend that trimming of plants be performed 2 to 3 times a year for best results.
---
Pruning Promotes Healthy Growth of Plants
There is often confusion regarding the differences between trimming and pruning. Trimming is performed for look and shape, but also provides health benefits. Pruning, on the other hand, is primarily done for health reasons.
Pruning is best left to an experienced provider. The procedure involves removing dead, diseased, or dying branches before they can interfere with the overall health and growth of the plant.
We recommend pruning be done once a year, but the time of service will vary depending upon the plant. Some plants will need to be winterized in the late fall so that they will be vibrant again in the spring. Others need service during their primary growing season.
Our team is happy to answer any questions you may have about what care is needed.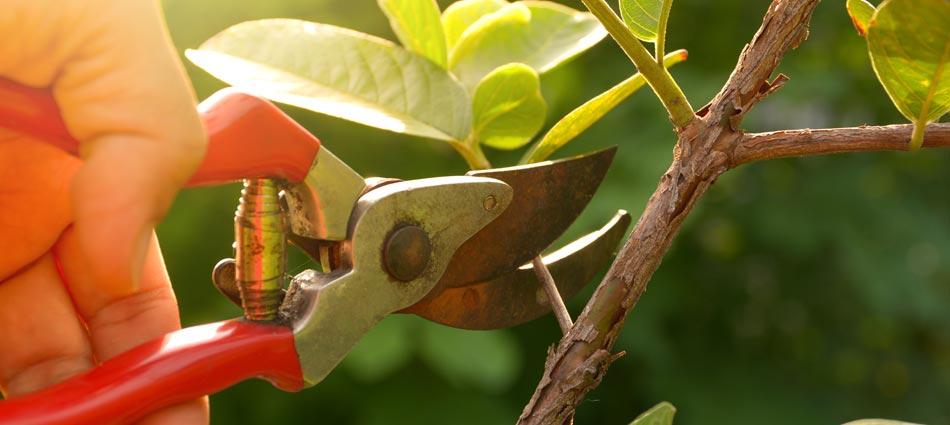 ---
Common Shrubs in the Area Include Rhododendron, Hydrangeas, & Viburnum
There are many shrubs that thrive in our climate, but all require some sort of regular maintenance to produce flowers. Our team can provide the appropriate trimming and pruning service to help promote blossoms in your landscape beds.
Common shrubs in our area include:
Rhododendron
Hydrangeas
Viburnum Brandywine
Bloomerang Lilac
Spirea Mellow Yellow
Peonies
---
Call today to schedule shrub trimming & pruning services.
At Luke's Lawn Care & Landscaping, we're familiar with the plants, trees, and shrubs in our region and understand how to properly care for them.
If you are in need of shrub trimming & pruning services in McMurray, Washington, Canonsburg, or the surrounding areas, call 724-344-8202 today to be placed on our schedule!